Whether you are just now considering Ketamine Infusions for Depression or you have already reaped the positive effects from them, cost can be a huge factor. It can be frustrating to finally find something that works for your Treatment Resistant Depression that insurance may not cover. 
At NeuConnections Ketamine & Wellness, one of our goals is to get everyone who can benefit from this treatment helped without cost being a deterrent. 
ALL INSURANCES ARE DIFFERENT…
While there is no guarantee your specific insurance will refund you for any or all your treatments. We want to share how one client got some of their treatments covered by insurance and some tips that have worked for other Ketamine Infusion patients in the past. 

TESTIMONIAL FROM A KETAMINE INFUSION PATIENT:
"I had my initial treatments in 2016 and heard insurance was unlikely to cover anything. It was disappointing, but, with how much better I was feeling, I had the energy to try and get something covered and I knew it was worth a shot.

First, I asked for the super bill at my infusion. The way it is broken down by different codes for very specific steps of the procedure (for example, a specific code for the office visit, for the IV and for the Ketamine itself) seems to be an aiding factor in the insurance company's decision. After submitting the claim to my insurance after my treatments (my insurance is a Blue Cross Blue Shield PPO plan for reference), I called the customer service line.

After many long call waiting tunes, I was connected and explained the situation and educated the agent. I emphasized that they have covered many bills of unsuccessful treatments and that it would be more cost effective for them to cover Ketamine infusions that do work for me.

The agent I spoke with in this instance was kind and understanding, which is not always the case. She was able to get two follow up infusions reimbursed. However, I have spoken with agents who refuse to do so because of "policy". I have heard that mentioning the gap in coverage of Ketamine providers has been a successful way patients with other insurances have gotten some infusions covered as well.

We are all waiting for the day that receiving this life changing treatment is covered by insurance without question. In the meantime, don't give up hope of getting some insurance compensation."
TIPS TO GET YOUR KETAMINE INFUSIONS REFUNDED BY INSURANCE
Here are some important tips for working to get your infusions refunded by insurance:
1- BE PERSISTENT
You may get a different decision for each representative you talk to but keep trying and tell them your story about how well this treatment has worked for you and others.
Education is so important in spreading Ketamine's effectiveness and acceptance, to not only insurance companies and agents, but the general public as well.
2- MENTION THE INSURANCE GAP
Since insurances do not have a coverage plan for any Ketamine providers, you can point out that this is a gap in overall coverage.
In addition, you can suggest they treat the infusions as they would any out of network provider deal.
3- DON'T LOSE HOPE ON COVERAGE OR YOURSELF
If you are suffering and have been considering Ketamine infusions, call NeuConnections Ketamine & Wellness today to help get you started.
4- PROTECT YOUR PRIVACY
Ensure the clinic's respect your privacy and keep your records, data, and treatment information confidential. Your privacy matters, verify that your ketamine infusion clinic is 100% HIPAA Compliant.
At NeuConnections Ketamine & Wellness Clinic, we follow HIPAA and maintain confidentiality.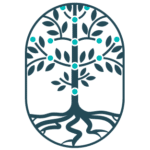 About NeuConnections Ketamine & Wellness Clinic
We are an Evidence-Based Center of Excellence and the leading provider of Ketamine Infusions, IV Infusions and IV Nutrient Therapy Clinics. 
We Provide Effective Treatment For The Following Conditions: Major Depressive Disorders, Post-traumatic Stress Disorder (PTSD), Bipolar Depression, Obsessive Compulsive Disorder (OCD), Chronic Migraines, Severe Anxiety, Migraines, Fibromyalgia and Chronic Pain Syndromes. We also offer IV Nutrient Therapy and NAD+ for you to be your healthiest self.