NeuConnections Ketamine & Wellness Clinic was created because we wanted to help people beyond what was offered in traditional medicine and after experiencing the powerful effects of ketamine and psychedelic therapy. We discovered firsthand how vital preparation, integration, empathy, set, and setting were to the Ketamine Infusion Experience and knew we could do more to offer healing to our community.
We started NeuConnections Ketamine & Wellness Clinic because we wanted to help people beyond what was offered in traditional medicine and after experiencing first hand other clinics that lacked vital integration coaching, empathy, set, and setting. 
Medical Director, Anesthesiologist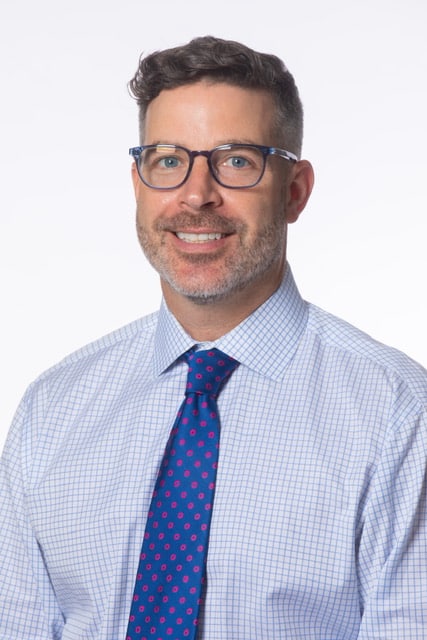 Dr. Peck is the Medical Director of NeuConnections and a renowned Board Certified Anesthesiologist and who has dedicated his life to delivering quality care and helping others live their lives fully.
Dr. Peck graduated summa cum laude from Louisiana State University before pursuing his doctoral degree at the LSU School of Medicine where he graduated in 2008. He underwent his residency in anesthesiology at University of Texas Health Science Center in Houston and has been an anesthesiologist since 2009. Dr. Peck's background includes high-volume neurosurgery, obstetrics, trauma, pediatrics, and CV experience, as well as rotations in acute and chronic pain. He is estimated to have treated over 9,000 patients and has been supervising ketamine therapy for almost a decade.
Dr. Trevor Peck believes that education is the key to achieving systemic change. As a certified, practicing anesthesiologist who has worked in settings ranging from Level 1 trauma to rural care, he believes that patients would benefit the greatest if ketamine was considered a standard component of mainstream treatment rather than a fringe, alternative treatment choice.
Dr. Peck prefers you call him Trevor and his holistic view of health and wellness is core to how NeuConnections operations. His outlook and experience stresses the importance of looking at the whole person and considering the emotional, environmental, spiritual, and lifestyle values that make us who we are. 
In his free time, you can find Trevor exploring the outdoors, at the golf course, skiing in the mountains, following the SEC, and spending time with his daughter.
Clinical Supervisor, Family Nurse Practitioner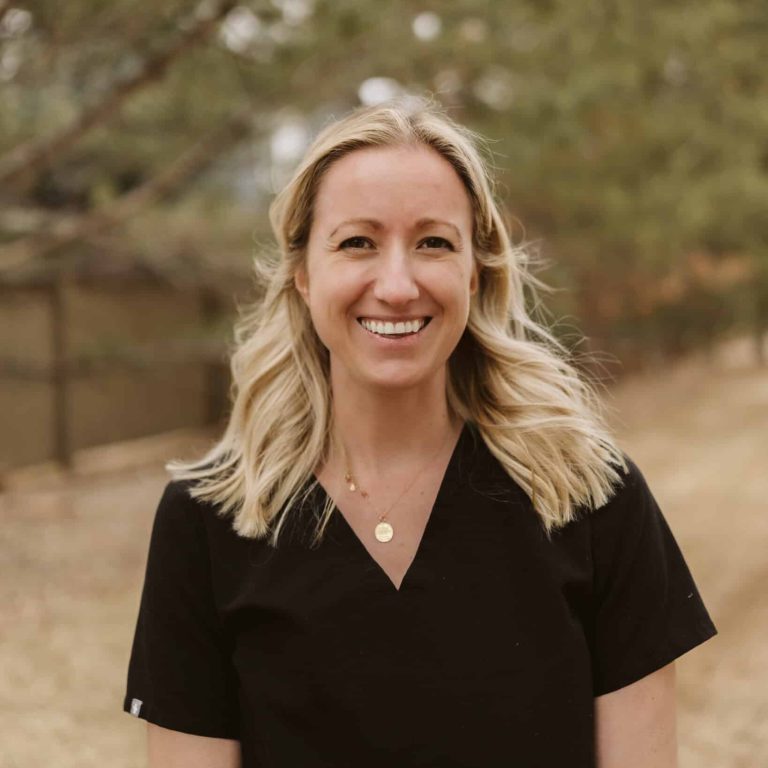 Emily is a board-certified Nurse Practitioner and graduate of the George Washington University with her Master of Science in Nursing. She is a third-generation nurse who grew up in Virginia and received her Bachelor of Science in Nursing from the University of Virginia in 2011. She is certified in Advanced Cardiac Life Support and Pediatric Advanced Life Support by the American Heart Association.
Emily began her career in Bermuda working in the emergency room at the same hospital where her grandmother worked. She then moved to Washington, D.C. and worked at George Washington University Hospital. She also worked as a travel nurse at hospitals in New York City and Denver. Emily has also volunteered her nursing skills with Project HOPE in Nepal, India, and Haiti. She has helped patients of all ages in her ten years working as an emergency department nurse.
Emily is dedicated to delivering safe, effective, and holistic patient care and has a passion for lifelong learning. Emily is currently studying for her boards for her Psychiatric Mental Health Nurse Practitioner license and brings her expertise and passion to the clinic and has been the caring provider necessary to create ideal outcomes for our clients.
Emily enjoys staying active and spends her free time exploring all that Colorado has to offer with her husband, Dan, and their Berndoodle, Lucille.
Infusion Specialist, Family Nurse Practitioner
Lauren has been a Family Nurse Practitioner since 2015 and believes in the mind-body connection, that physical health and emotional health are intertwined. She wants to help people transition to a more holistic approach. 
Lauren has been working in ketamine therapy for over two years with the MAPS organization and now resides in Colorado where she continues her work to help heal the communities in Colorado.
Infusion Specialist, Paramedic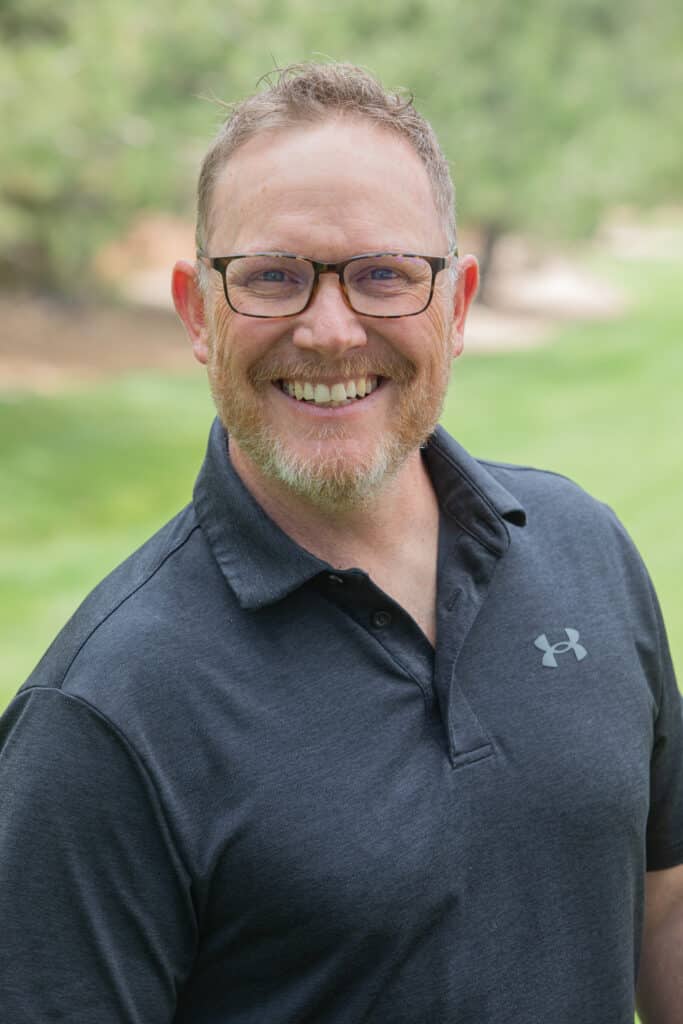 Dedicated, seasoned, and profoundly skilled, Josh is one of the best paramedics in the realm of urgent medical care. Now, he brings his calm and confident attitude to every client experience at the clinic and will be there whenever you need him.
Josh has a long and varied history as a Paramedic in Colorado and has earned the Paramedic of the Year award during his tenure at Flight for Life… for two consecutive years! His unyielding dedication to delivering life-saving care in the most challenging situations is a testament to his commitment to his profession and he has found a new home supervising the transformational healing at the clinic. Josh will be there to to ensure your transition from your daily life to your experience at the clinic is a smooth one. Feel free to ask him what his last cooking adventure was when you see him! 
Josh is a true Coloradan and has spent years as a Whitewater Rafting, Mountaineering, and Rock Climbing Guide. Josh is a family man and loves building anything, cooking fine meals, and wrangling fish in his free time.
Integration Specialist, Therapist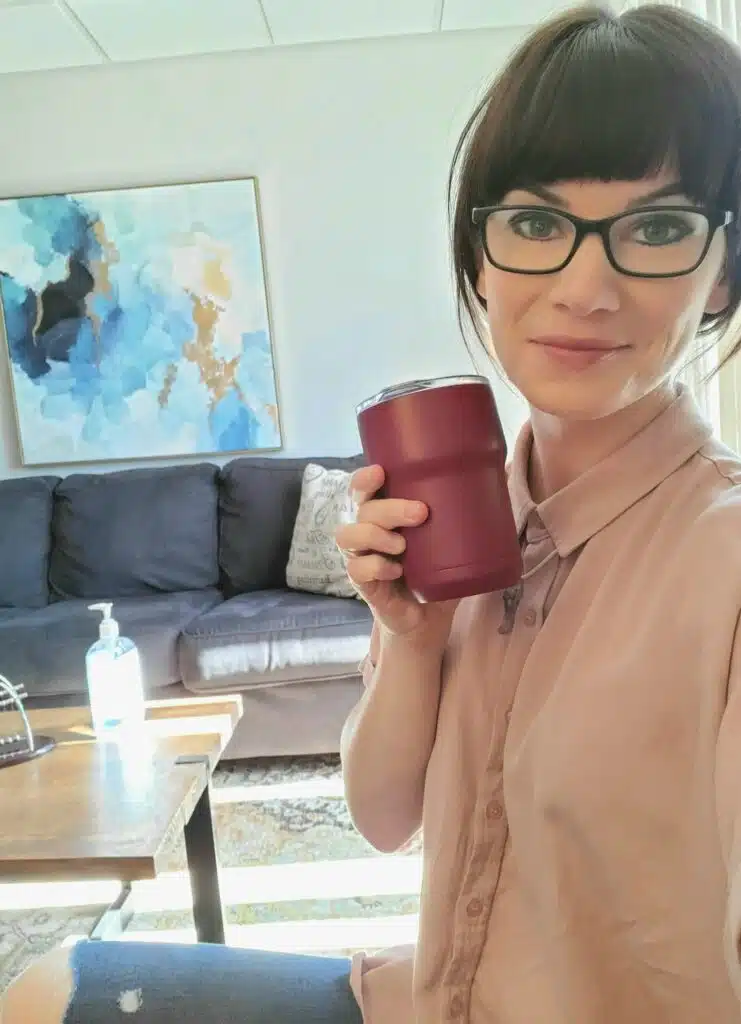 Haleigh holds a master's degree in Clinical Psychology- Clinical Counseling and is passionate about empowering individuals, couples, and families to reach their full potential. Her belief is that every person has the answers to their own destiny within themselves. "I love seeing my clients find the metaphorical keys and unlock the door to becoming a better version of themselves."
Life is challenging, and Haleigh is committed to supporting our clients in achieving love, growth, and peace, no matter what life throws their way. She strives to create a safe and comfortable space where her clients can be themselves. Haleigh works to help people take control of their thoughts, emotions, and behaviors by utilizing a variety of research-based practices to identify obstacles and establish goals that feel comfortable.
Haleigh is most happy with her kids, a book, and some coffee!
KAP Program Director, LCSW
Corinne (she/they) is a Licensed Clinical Social Worker, progressive social justice and neurodiversity advocate originally hailing from Annapolis, Maryland. Before venturing west to Austin, Texas, Corinne graduated cum laude from Towson University Honors College with a Bachelor of Science in Deaf Studies and Human Services, where she was introduced to the social work profession and its many mutable forms. Shortly after receiving her Masters of Science in Social Work (MSSW) from the University of Texas at Austin, Corinne began working with the first ketamine clinic to offer ketamine-assisted psychotherapy (KAP) in the state of Texas, Roots Behavioral Health over five years ago.
Upon their arrival to Denver, Corinne has continued this client-centered work at multiple clinics in the form of ketamine-assisted psychotherapy, individual psychotherapy, and psychedelic integration using an eclectic combination of therapeutic modalities to create a tailored experience for each client's individual needs and histories. These approaches include Dialectical Behavioral Therapy (DBT), Relational-Cultural Theory (RCT), Exposure Response Prevention (ERP), Acceptance and Commitment Therapy (ACT), Internal Family Systems (IFS), and Mindfulness-Based CBT (MBCBT). Corinne also frequently uses core concepts from Eye Movement Desensitization and Reprocessing (EMDR), Somatic Experiencing (SE) and Emotional Freedom Technique (EFT) – as well as a dash of feminism and humor! Corinne has been described as a "life-long learner" who brings promising research findings to their clinical work with an inviting, authentic presence, to ultimately inspire vulnerability, insight, and growth.
Corinne is excited to be the NeuConnections KAP Program Director! Wearing this hat, they will uphold NeuConnection's mission by creating the foundational and evidenced-based protocol for providing ketamine-assisted psychotherapy to NeuConnections' clients. She will also support therapists in holding regular clinical consultation, oversee hiring and onboarding of therapists/counselors, training therapists/counselors to conduct KAP, and ensure continued incorporation of the ever-expanding scope of research in this fascinating field.
When Corinne's not in the therapy room, she might be found staring at plants or mushrooms, cuddling with her therapy kitties and spouse, or wandering around a thrift shop with a latte.
Director of Operations & Client Care Coordinator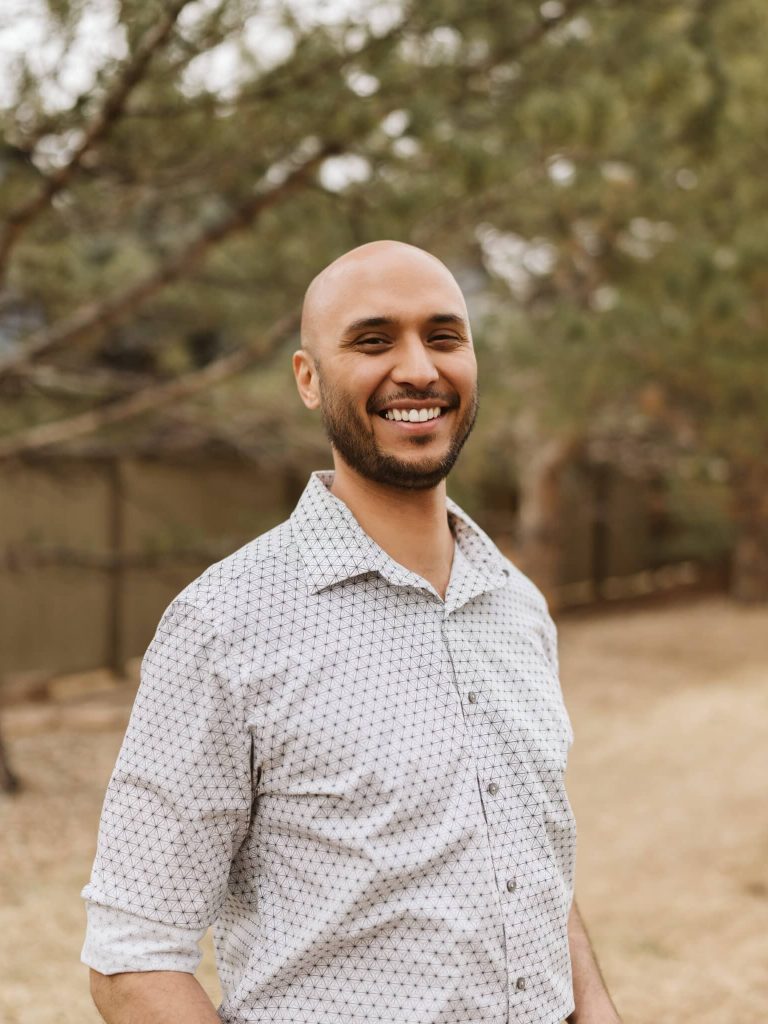 Adam began this path in 2004 as a submariner in the United States Navy where he first experienced the pressure put on service members and experienced the loss of several shipmates due to the rigors of their environment. After serving almost a decade, he left the Navy to find more ways of helping others and moved to Colorado to do so. He fell in love with this state and received his Bachelor's degree from the University of Colorado where he studied Urban Planning and Sustainability with the goal of inspiring change and designing a more holistic way of living in sync with our environment and natural resources. After working in natural resources and with various non-profit organizations, a series of challenges led to a literal calling as a 911 Dispatcher for the Arapahoe County Sheriff's Office. Adam has been the "calm voice in the dark" for thousands of people suffering in our local communities but knew more could be done to help people beyond those short phone calls. Adam is now part of NeuConnections and is here to support Veterans, First Responders, and the rest of the Community who feel the system has let them down or has shamed them from acknowledging their mental health struggles. 
Adam's firsthand experience of using plant medicines for his own healing and then seeing ketamine help those he deeply cares about has led to deep insight into the experience that he uses to guide others. Adam has been trained as a Psychedelic Integration Coach through Being True To You and has years of personal experience with psychedelic medicines. At our clinic, Adam will likely be the first person you speak to when you call and will also be there to help guide you on your journeys to find deeper understanding and explore the possibilities that the psychedelic experience offers.
If you're ready to begin your journey, schedule a free consultation call with one of our Client Care Coordinators below. We're happy to answer any and all questions you may have and are here to be your advocate on your journey to a better you.
Healing happens best when you feel safe. Each of our private rooms is specially designed to promote the ultimate healing journey. We have taken great care to make sure the rooms are as relaxing and comfortable as possible. Having a safe space to engage yourself during this Journey is paramount to your success. We are experts in curating the setting for your journey and you will find that our space will be one you will want to come back to.