With many patients hearing about the success that Ketamine is having on Treatment Resistant Depression and PTSD, more of them are interested in knowing if their health insurance covers Ketamine treatments. Find out the answers to all your questions surrounding medication assistance, insurance reimbursement and Ketamine treatments.
"Will I get reimbursed for Ketamine treatment?" 

"What steps do I take within the I.V. Ketamine treatment reimbursement process?" 

"Does Blue Cross Blue Shield reimburse Ketamine infusions?"
Several questions swirl and circulate, a delicate dance of discernment, when considering Ketamine. 
Unfortunately, the answer is maybe… 
Since ketamine for mental health treatment is an off-label use, it is generally not covered by insurance.  Even though one study indicates that over 20% of drugs in America are used for non-FDA-approved indications (called "off-label use"), at the discretion of the administering physician for such things as depression and anxiety.  However, we will help provide a superbill that you can submit to your insurance for reimbursement.  You can also use an HSA or FSA account to utilize pretax money from your paycheck.  In other words, you're using "pre-tax" dollars to pay for your infusions which gives people approximately a 20-40 percent discount.
That said, there have been cases where people have been successful with having Blue Cross Blue Shield to reimburse for treatments.  The key is to be persistent.  Read more below…

HOW TO GET YOUR KETAMINE TREATMENT REIMBURSED BY BLUE CROSS BLUE SHIELD?
While Ketamine itself is FDA approved, Ketamine treatments are not.
Given this, Blue Cross Blue Shield's policies regarding Ketamine are currently in the process of being shaped. The great news? Your case can help shape BCBS's policy regarding Ketamine Therapy and IV infusions.
One Ketamine patient gives his testimony to this process. Within one phone call, this patient educated BCBS about the success he received from Ketamine treatments, contrasted against previous, unsuccessful treatments. The result? Two of his follow-up Ketamine treatments were refunded by BCBS.
Yes, it can be that simple! And it should be.
While we cannot guarantee you will be successful, we will do everything we can to help provide you the documentation needed!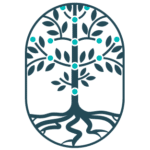 About NeuConnections Ketamine & Wellness Clinic
We are an Evidence-Based Center of Excellence and the leading provider of Ketamine Infusions, IV Infusions and IV Nutrient Therapy Clinics. 
We Provide Effective Treatment For The Following Conditions: Major Depressive Disorders, Post-traumatic Stress Disorder (PTSD), Bipolar Depression, Obsessive Compulsive Disorder (OCD), Chronic Migraines, Severe Anxiety, Migraines, Fibromyalgia and Chronic Pain Syndromes. We also offer IV Nutrient Therapy and NAD+ for you to be your healthiest self.