Selective Serotonin Reuptake Inhibitors (SSRIs): The Bedrock of Depression Treatment & How Ketamine Infusions Can Help When SSRIs Aren't Working!
At NeuConnections Ketamine and Wellness Clinic, patients who receive Ketamine infusion therapy to treat their depression, anxiety, and other mood disorders have often failed two or more medication trials and often these failed medications include selective serotonin reuptake inhibitors (SSRIs).
In fact, those patients who have failed two or more medications are considered to have treatment resistant depression and are perfect candidates for Ketamine infusion therapy. Ketamine infusions have proven effective in significantly improving symptoms of depression in over 70% of "treatment resistant" patients.
Unfortunately, for the past 20 years, the number of people taking one or more antidepressants has continued to rise. It is believed that 1 in 10 Americans is currently on an antidepressant and amongst women in their 40s and 50s the rate is as high as 25%.
In 2015, over 16 million American adults suffered at least one major depressive episode! When treating patients with depression, psychiatrists and other mental health providers often rightly reach for medications and the most commonly used medication class for treating depression is SSRIs (Selective Serotonin Reuptake Inhibitors).

WHAT ARE SSRIS AND HOW DO THEY WORK?
Selective Serotonin Reuptake Inhibitors, also known as SSRIs, are the most commonly prescribed antidepressant medication. They are considered relatively safe with fewer side effects than most other oral antidepressant medications and thus are often prescribed as a first-line treatment for major depressive disorder.
There are several different kinds of SSRIs, but they all work in the same basic way. Nerve cells in the brain "talk" to each other via chemical neurotransmitters. Serotonin is one such neurotransmitter.
DEFICIENCY IN SEROTONIN
One of the many theories of depression is that there is a deficiency in serotonin among other neurotransmitter chemicals in the brain.
SSRIs work by blocking serotonin receptors in the brain, preventing the reuptake of serotonin back into the brain cells (neurons), thus allowing more serotonin to be present to help transmit signals between the brain cells.
There are several drugs in this class: Prozac (Fluoxetine), Luvox (Fluvoxamine), Paxil (Paroxetine), Zoloft (Sertraline), Celexa (Citalopram) and Lexapro (Escitalopram).  
WHAT CONDITIONS DO SSRIS TREAT?
In general, the SSRIs, as a class of medications, can all be used to treat major depressive disorder (depression). In addition, they are often used in conjunction with mood stabilizers in those individuals with bipolar depression.
As a general rule, most SSRIs are also commonly used to treat:
Generalized anxiety disorder

Panic disorder

PTSD (Post Traumatic Stress Disorder) 

OCD (obsessive compulsive disorder)
FDA APPROVED MEDICATIONS
Although only a few are actually FDA approved for these disorders.  
FDA Approved For The Treatment Of Panic Disorder
Paxil (Paroxetine)

Prozac (Fluoxetine) 

Zoloft (Sertraline) 
FDA Approved For The Treatment Of PTSD
Zoloft (Sertraline) 

Paxil (Paroxetine)
FDA Approved For The Treatment Of Generalized Anxiety Disorder
Lexapro (Escitalopram) 

Paxil (Paroxetine)
FDA Approved For The Treatment Of OCD
Paxil (Paroxetine)

Zoloft (Sertraline)

Prozac (Fluoxetine)

Luvox (Fluvoxamine)
Of note, Prozac (Fluoxetine) is the only SSRI approved for children over 8 years old for depression.
NOT FDA APPROVED MEDICATIONS AND CONDITIONS
Of course, just because a medication is not FDA approved for a given condition, does not mean it is unsafe or should not be prescribed to treat that condition.
Off-label prescribing of SSRIs (and many other medications) is common and accepted by psychiatrists and mental health providers and is in fact necessary as there are not great alternatives otherwise.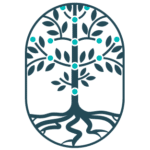 About NeuConnections Ketamine & Wellness Clinic
We are an Evidence-Based Center of Excellence and the leading provider of Ketamine Infusions, IV Infusions and IV Nutrient Therapy Clinics. 
We Provide Effective Treatment For The Following Conditions: Major Depressive Disorders, Post-traumatic Stress Disorder (PTSD), Bipolar Depression, Obsessive Compulsive Disorder (OCD), Chronic Migraines, Severe Anxiety, Migraines, Fibromyalgia and Chronic Pain Syndromes. We also offer IV Nutrient Therapy and NAD+ for you to be your healthiest self.